Plastic Transportation & Recycled Materials Warehousing in Michigan & Alabama
---
Our full-service plastic recycling solutions include regularly scheduled plastic scrap pickups, as well as drop-off of processed plastic material.
Industrial Resin Recycling owns a full fleet of trucks and semi-trailers. Owning our equipment allows us to 'spot trailer' at your facility to free up your valuable floor space. In addition, we can work with your manufacturing schedules to ensure on-time pickups and deliveries.
Our affordable full-service plastic recycling solutions offer the complete package, allowing you to focus on your business, reduce material costs, and offer a simple path towards achieving your business' goals for sustainability and environmentally-conscious initiatives.
Industrial Resin Recycling offers bulk service transportation as well as warehousing distribution services for storage of both plastic scrap and processed material. Our partners benefit from our storage solutions and the peace of mind that we can store any additional reserves, saving you space and eliminating any overflow hassles.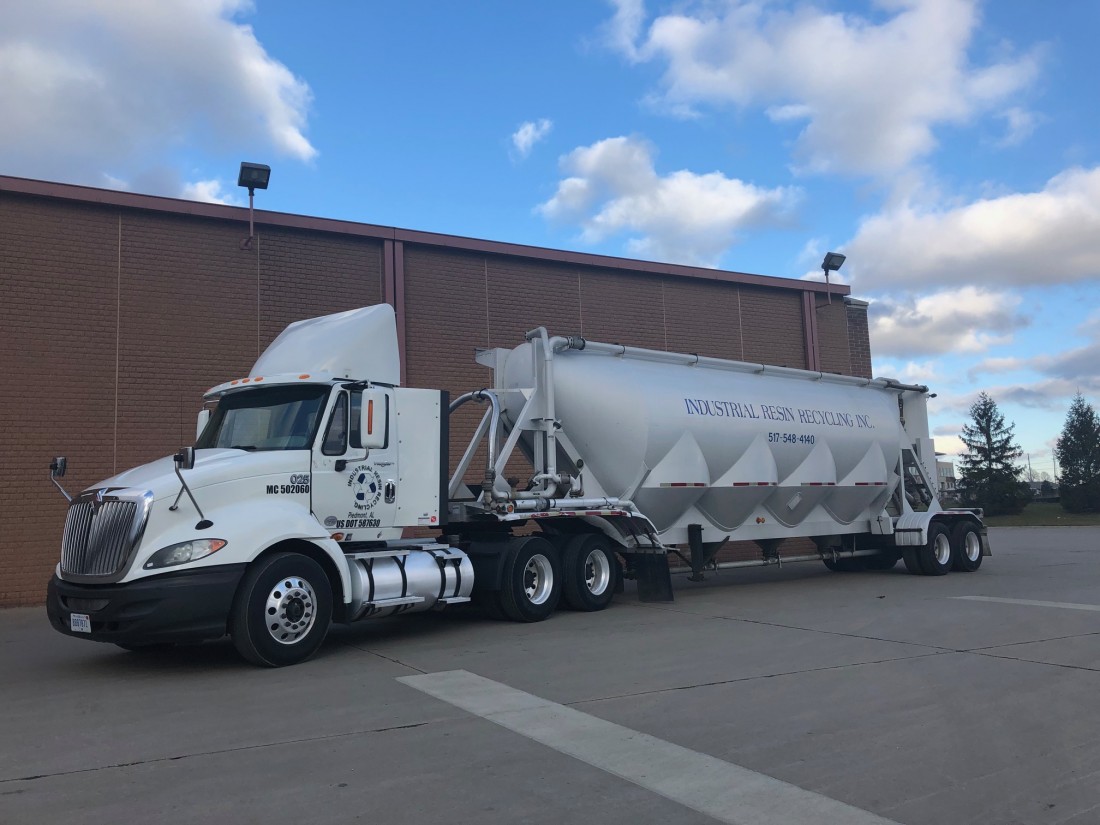 ---
Let us help you make the green decision to reduce your plastic waste, while also lowering production costs. Call today at (517) 548-4140 to schedule an on-site evaluation or request a quote for our Michigan plastic toll grinding and compounding services.